Availability:
8:30am – 2:30pm Monday – Friday
Cost: $80/hr
Rachel Torrealba
(Psychic Intuitive Healer, Reiki Practitioner and Healing Therapist)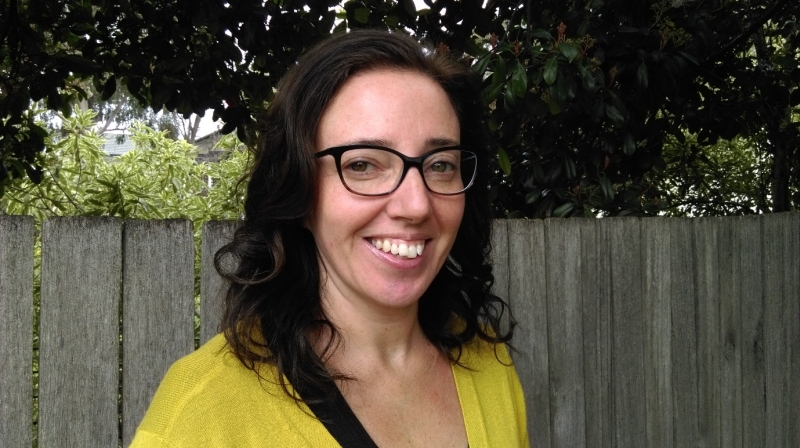 Availability:
10am – 4pm and 6:30pm – 8pm Monday – Thursday
10am – 2pm Saturdays and Sundays
Cost: $60/hr
Since I was 8 years old I have been psychically intuitively aware of my path to help others in the community.
As a former teacher of 16 years, mental health advocate and violence against women supporter, I use the power of the wisdom gained through my own experience around overcoming struggles with depression and self-worth, to help others in similar circumstances.
I have been on my own spiritual path for the past 7 years and bring to every healing therapy session, a rich body of knowledge in the field of intuitive energy healing.
I am a Reiki Practitioner, psychic Intuitive Healer, and Healing Therapist.
I have completed my second degree in Reiki Therapy and will shortly train to become a Reiki Master. I have also devoted a lot of time and energy over the past 7 years, to research on Healing Therapy, via books, workshops and personal experiences.
My healing room is private and quiet with an electric bed available for the comfort of my clients to easily get on and off it.
When I'm not seeing clients in my private home based practice (in Kaleen) I am coaching the women at a local family violence refuge, to help heal their wounds.
You can also tailor the length of your session to suit your needs. If you have a lot you need to get off your chest (through both talking and through the process of the Reiki) then you can schedule a follow up session to be 2hrs or more. If you know you're strapped for time or cash, then you can schedule a 1hr session (but keep in mind that it can be very difficult to squeeze everything into 1hr - but I will do my best).
Website: Beautiful Women - Reiki & Holistic Counselling
Elizabeth Blacksell
(Reiki Master, Psychic Intuitive Healer, Dru Yoga Student Teacher)
Availability: Elizabeth is available most times and most days during Dec and Jan
Cost: $35/hr (limited time only start-up cost)
Elizabeth is a psychic intuitive energy healer with a natural ability to tune into a person's energy and instinctively know the best way forward in each healing session. She's very passionate about working with Reiki and light energy, holistic healing, personal development, and Yoga. She has recently completed her Reiki Master's Degree and is part way through her 3 year Diploma of Dru Yoga Teacher Training. Elizabeth lives a very positive-energy lifestyle, free from toxic foods, beverages and media. At 15 years of age, she has already developed a very sound understanding of how best to make herself a clear channel for Universal Life Force Energy, positive experiences and relationships. Elizabeth is very passionate about helping others heal and reach their full potential.
Kylie's Testimonial about Elizabeth: Elizabeth is an absolute natural at Reiki. A session with her is deeply relaxing, reassuring and healing. Her pure and strong spirit comes through with the Reiki energy, which makes it particularly powerful, and gives a feeling of safety and calm. Elizabeth is extremely sensitive to subtle energies. This allows her to instinctively know exactly what to do in each session. Her insight and wisdom astounds me every day. Her pure spirit, loyalty and integrity is of great credit to her.
Testimonials for Elizabeth:
"Elizabeth has a beautiful, gentle and nurturing spirit, who instantly made me feel comfortable and at ease. I felt wonderful during and after the treatment, and really felt that she held space for me during the whole event. I felt the after-effects of my treatment with her carry through my whole day, leaving me feeling energised and grounded. I would definitely recommend her to anyone who asks!" - Natalie
Katherine Matthews
(Reiki Master, Reflexologist, Kinesiologist, Intuitive Psychic Healer)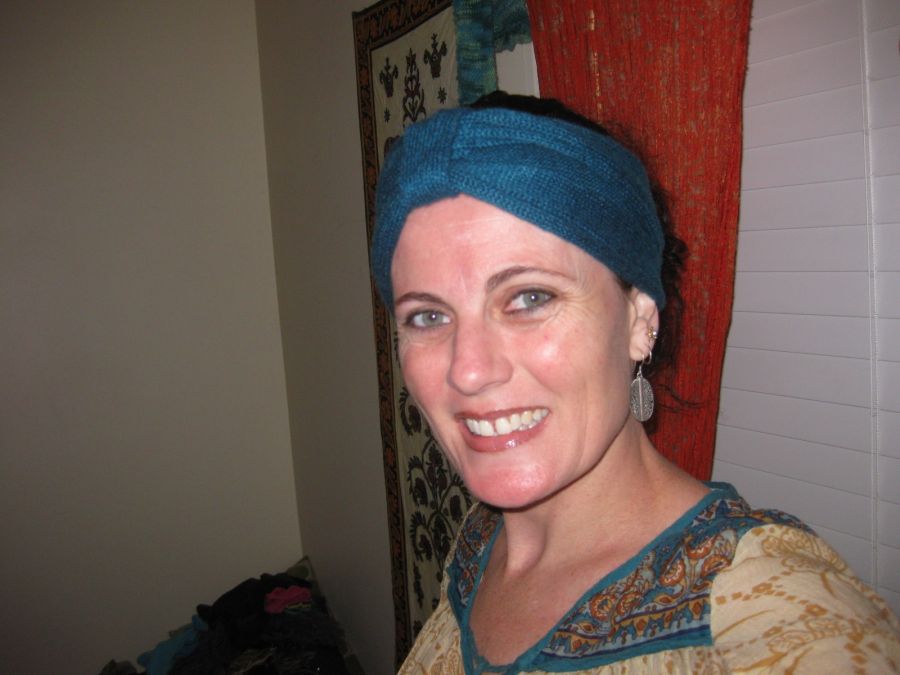 Availability and Cost: Thursdays 9:00am - 2:00pm starting Thursday 19th Jan 2017 $100/hr
Katherine has numerous years' experience as a Reiki Master and has worked with clients from all walks of life. Her powerful healing energy and calm demeanour will not only help your bodies healing process but will make you feel safe and secure. She combines her various life experiences with the use of Reiki, light work, Reflexology and Kinesiology to help achieve your desired results.
Katherine has a unique approach and uses gentle programs to assist you through your treatment. This helps dissolve any blockages or obstacles which may be preventing you from reaching your optimal potential and life goals.
Katherine is a passionate and intuitive healer that stands strongly by the words famously quoted by Buddha: "If you don't go within, you go without".
Kylie's Testimonial about Katherine: Katherine is one of the most powerful psychic intuitive healers I have ever come across. During a Reiki session, she has the capacity to go deep within, to the very root of your upset and ailments. Along with her amazingly accurate psychic readings, and potent Reiki Energy healing, Katherine provides deep insight (based on vast life and healing work experience), very sound advice and a very straight-to-the point run down of what you need to do to heal from what's causing you the emotional, physical and spiritual pain.
Other Testimonials about Katherine:
Distance reiki helped me experience comfort when I was psychically unable to leave my bed. When depression hit me, Katherine offered me a sense of healing I had not felt before. It was astounding when she felt the heaviness in my heart without me even speaking to her. She contacted me and told me she was there for me, and I asked for some healing through Reiki. The second time I asked for healing through Katherine I knew my body was about to experience a period of sickness, my immune system was fighting a cold and I could feel cold sores coming up. The first thing I thought of was contacting Katherine because I knew she would be able to help me. She told me a time she would be doing Reiki and at that time I laid in bed and felt tingles through my body. I fell asleep comforted, which was all I needed from the Reiki session. Though, to my surprise, i woke up the next morning with my cold sores almost fully diminished. I couldn't believe it. I'm so grateful to Katherine for not only knowing how to preform Reiki, but also being so truly intuitive that she knows when something has hit me, even before I do. ❤
Franchesca Staff
As a strong advocate of alternative healing I have used Katherine's Reiki services for general and specific health issues. My experience with Katherine is that she is a strong energy worker who is a gifted intuitive and able to quickly identify the core issues, their origin and location within the body, combined this creates a powerful healing experience. I would recommend Katherine to anyone seeking to increase their vitality, health and wellbeing.

HelenO - Canberra


Katherine is warm and friendly. A gifted intuitive. She created a safe and supportive space for us to work. I am very grateful. Sandra Roberts
Natalie Sheils(Reiki practitioner, crystal healing therapist, psychic intuitive healer, oracle card reader, vinyasa and yin yoga teacher)
Natalie Sheils
Availability and cost
9am – 7pm fri/sat
Reiki/healing therapy: $50/hr (limited time only start up cost)
Crystal healing: $70/hr
Go to: http://www.arisehealing.com.au for more informaiton
From a very young age, Natalie had an interest in the spiritual and metaphysical side of life, having naturally acquired gifts of clairsentience, clairvoyance and claircognizance. Like many light workers, Natalie had a challenging childhood and young adult life that she now credits with allowing her to understand and embrace her gifts and life purpose. It is with these gifts of spirit and a passion for helping, healing and teaching others that she developed her passion into a profession, where she can share her knowledge and healing with others to help support them through their journey. Natalie's deep connection with the angel and spirit realm has allowed her to support and develop her healing abilities, readings and yoga teachings. Natalie uses her knowledge of acupressure points, crystal and reiki healing techniques to alleviate symptoms and bring balance to the lives of her clients.
Natalie began her journey with reiki a few years ago after booking a session on a whim. Since then she has been fascinated by this healing modality, and was drawn to learn more and to bring this healing into the lives of others. Since undergoing her training under the guidance of reiki master Kylie Blacksell and practicing self-reiki everyday, her gifts have intensified, her intuition grows stronger and her gifts for healing even more so. Natalie Brings a unique energy to her sessions, an easy going and friendly presence, she creates a space for her clients that is grounding, nurturing and healing.