Our Yoga Mission
"To have regular, relevant, useful, adaptable and empowering Yoga classes available to all human beings."
Many people are unable to make it to a regular yoga class for various reasons:
Local classes aren't available when I am
I can't afford it
I can't get there (transport/ distance/ availability issues)
I have young children
The local classes don't cater for my physical limitations
I feel too self-conscious going to an actual class
And this is why Kylie provides FREE online fortnightly yoga classes to everyone!
All you need is a device that can access YouTube, and the internet!
And you're all set!
With COVID-19, what Kylie can offer can vary on even a weekly basis. If you want to stay in the loop, contact kylie and she'll add you to the email mailing list, so you can stay up to date on what's up for offer.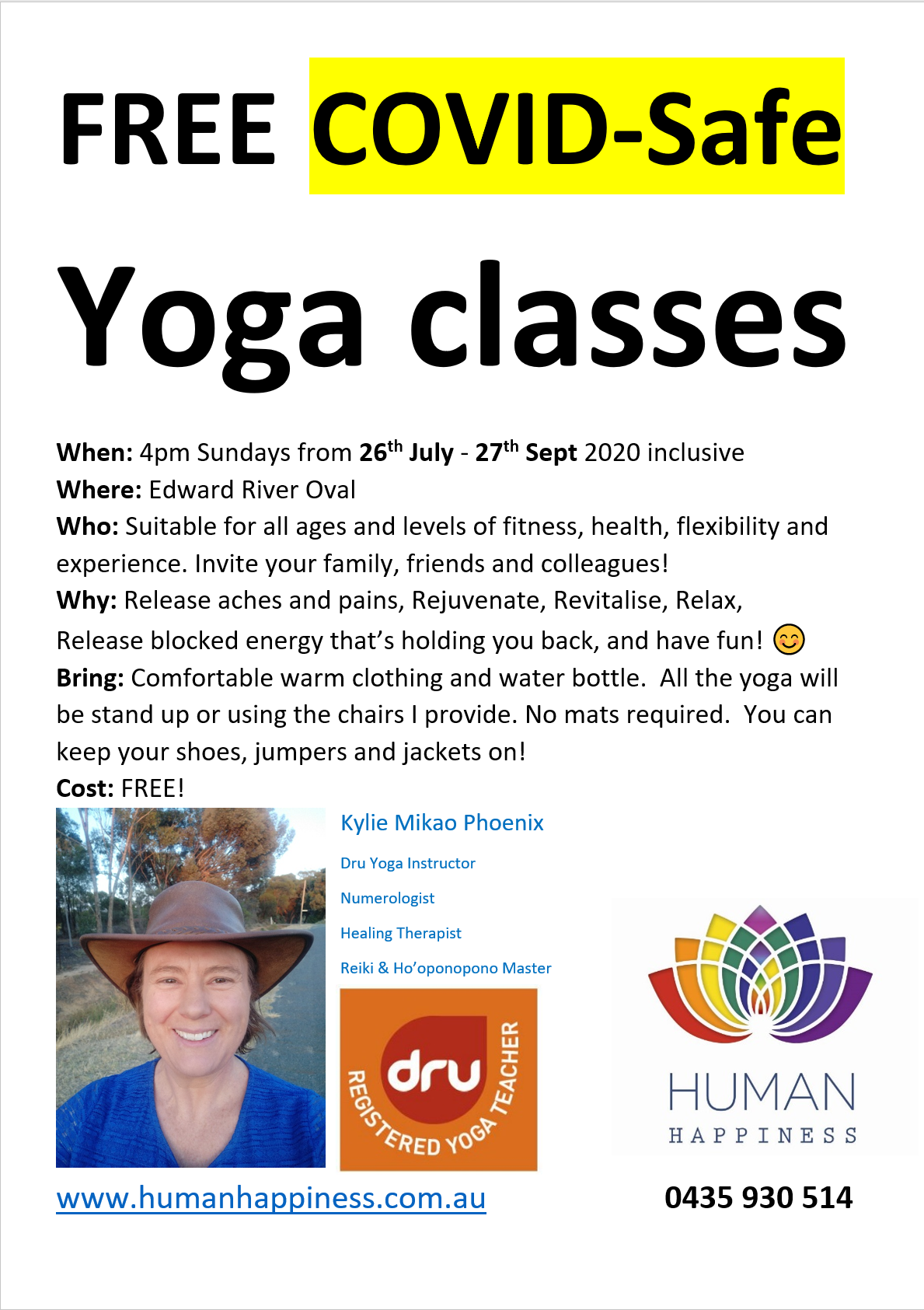 Zoom sessions that will also be uploaded to YouTube coming soon!
Kylie Mikao Phoenix is inviting you to a scheduled Zoom meeting.
Topic: FREE COVID-Safe Yoga Class
Time: Aug 16, 2020 04:00 PM Canberra, Melbourne, Sydney
Every week on Sun, until Sep 27, 2020, 8 occurrences
Aug 23, 2020 04:00 PM
Aug 30, 2020 04:00 PM
Sep 6, 2020 04:00 PM
Sep 13, 2020 04:00 PM
Sep 20, 2020 04:00 PM
Sep 27, 2020 04:00 PM
Join Zoom Meeting
https://us04web.zoom.us/j/73615803666?pwd=L2Q2WFJMNG5NRGtadzhZbmh3TWVMdz09
Meeting ID: 736 1580 3666
Passcode: WyC5d2
Latest Videos
Request to be added to FREE online Anytime Yoga class group:
Fill out the form below to be added to this private group.