Imagine being able to heal your loved one without them even consciously knowing, and without any potions, pills or preparations. Just you and your intention and a very simple technique that you can use anywhere, anytime and at no cost to you or them!
And I don't just mean making them feel a little happier. I mean actual tangible healing!
Ailments go away.
Toxic relationships end.
Obstacles disintegrate.
Noticeable happiness and contentment retained long term.
And the really cool side effect...it heals you at the same time, by default!
How wonderful is that?
And there's a retreat teaching you how to do exactly this, coming up very soon!
(Reiki Graduates receive a 20% discount and are able to skip the foundation parts of the retreat if they need to - contact Kylie directly for more info).
A Certificate Training Course in
The System for Health, Wealth and Happiness
Harness the power and wisdom behind the Law of Attraction
Learn how to come to an "upset"-free, drug-free, addiction-free, ailment-free and pain-free existence and in doing so live from a place of freedom, inspiration and creation
You usually need to go to the US to learn the secret behind this system. But for the very first time, you can now access this powerful tool in a comprehensive certificate course, in Australia!
A psychologist named Dr. Ihaleakala Hew Len cured an entire ward of criminally insane patients in a high security unit at the Hawaii State Hospital between 1984 and 1987 without ever meeting any of them or spending any time in the same room as any of them!
How did he do it?
He used Ho'oponopono.
Ho'oponopono is an ancient Hawaiian Healing Technique (modernised by Morrnah Nalamaku Simeona) that heals mental, physical and emotional issues at every level of your being.
It's a non-invasive and very simple process that can be learned and practiced by all who desire true freedom and a better life for themselves and for others.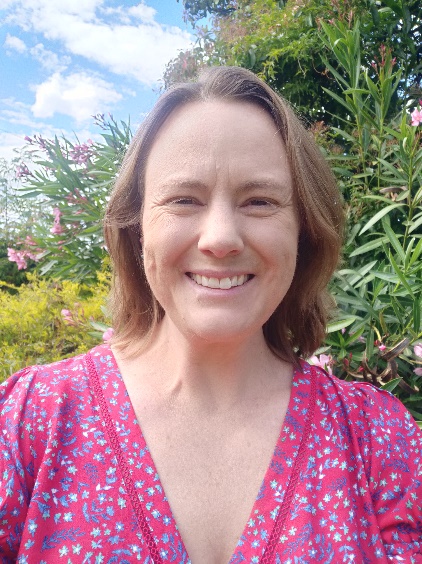 Kylie Blacksell from Human Happiness has developed (and extensively practiced with clients, with great success) a simple and extremely effective healing technique based on all of the principles of Ho'oponopono, demonstrated and explained by Dr. Ihaleakala Hew Len in publications by Joe Vitale.
(Please note: this technique isn't the SITH "Self-Identity Through Ho'oponopono" method. This is a technique independently developed by Kylie using the exact same principles, and explained in a simple language that's easy to understand and replicate, making it accessible to all who wish to learn it).
This 2-day course covers the following:
Origin and explanation of Ho'oponopono – where did it come from and why does it work?
Mirror analysis – how do I work out what I've really attracted?
Deciphering memories – why have I attracted these upsets/issues?
Who's responsible?
Removing your "buttons" – how to stop the reaction and hurt and in turn the re-occurrence of events/ memories that cause you upset
Self-care – how to protect, ground, shield, and ask for help during the process
Cleaning – how do I clear away the memories?
Ho'oponopono – the steps in the process – with practical sessions
When and where? - How often does it need to be done? When do I see results? What do the results look like? Where can it be done from?
Ho'oponopono on others – how to clear others using this method
Zero and Inspiration – how to come to an "upset"-free, and pain-free existence and in doing so live from a place of freedom, inspiration and creation
What's included and what to bring:
Includes light snacks, tea/coffee
BYO Lunch (you're welcome to store your lunch in the fridge if required)
Includes a comprehensive workbook covering all aspects of the course
Includes a comprehensive Body-Mind analysis easy-access booklet that allows you to quickly and accurately determine the link between a person's ailments, aches, pains, disease and illness, and their emotions, as you prepare for their Ho'oponopono treatment
The course also includes some simple yoga, deep relaxations, pranayama (breathing techniques) and meditations that are carefully integrated into the program, enabling the group to be at the optimum level of concentration and focus, to let go of issues from the past, to safely release anger, frustration and anxiety and to come to a place of calm, peace and acceptance as we work through the steps of Ho'oponopono. (The yoga is suitable for all ages and levels of fitness, flexibility and health).
Participants who've completed the Reiki II Certificate Training Course will be given extra instruction that will enable them to fully integrate Ho'oponopono into their distance healing regime. This combination provides a very powerful connection with the client and regular energetic feedback on the effectiveness of each clearing. Reiki II training prior to the Ho'oponopono retreat isn't necessary, but it does provide a deeper experience on the weekend and during each clearing.
Commonly asked Questions and Answers about the Course:
1. What if I've never done yoga before, or I'm not very flexible, or have a lot of physical limitations?
Answer: Dru Yoga is suitable for all ages, and levels of fitness, flexibility and health. Kylie will give clear instruction on modifications for all health considerations for each sequence/asana/breathing technique/ meditation/ relaxation. If you do have a health condition, Kylie will be aware of this after you fill out your yoga health form. But during the class, she only gives general instruction to the group, allowing students to maintain privacy about their condition. To find out more about Dru Yoga and to read some testimonials about Kylie's yoga classes, go to here.
2. In the Ho'oponopono workshops, will I be required to share my personal issues/history/stuff?
Answer: No. The amount of sharing you do is entirely up to you. The workshops are designed to allow each individual to work through the process in their own space and in their own time, whilst also allowing those who are keen to share to do so. You can take as much or as little out of the workshops as you like. You may just want to listen out of interest, so you can take home some interesting ideas/insights. Or you may be keen to learn the whole process and to practice it on yourself and your loved ones regularly. The course caters for all levels of engagement and purpose.
Is the workshop component going to be taxing on me?
Answer: No. The workshop is designed as a conversation. There is a structure and a workbook, but the real process of learning Ho'oponopono is through reflection and insight by means of relating to real life examples and processes. The process of Ho'oponopono is very simple and easy to use in your daily life (if you choose to do this). Kylie always brings a lot of lightness and laughter to her workshops through interesting stories and self-reflection. She's not afraid to have a bit of a laugh about her own journey with the aim of helping others relate and understand. Workshops with Kylie are always fun and insightful. To read some testimonials about Kylie's teaching go to here.
Is Ho'oponopono difficult?
Answer: No. The process is very simple. It is however being deliberately taught "away from home" to give you the best opportunity to be able to deeply reflect and consolidate the personal journey behind the process. This is the first time that Ho'oponopono has been taught in this way. Kylie is very excited about sharing this incredible tool with you.
What will Ho'oponopono be able to change for me and for people I may choose to do it for?
Answer: There are no limits! And the best way to describe it is "magic!" Kylie is continually stunned by the results that clients are getting out of the Ho'oponopono treatments.
Some of the results she has seen thus far are significant improvements in:
Self-esteem
Self-love
Relationships
Financial situations
Weight loss
Stress/anxiety management
Alleviation of addictions
Job prospects
And the best part is that when you do Ho'oponopono on a loved one/client, you're enabling the healing in yourself as you are simultaneously enabling the healing in them! You get as much out of the process as they do!
What could I get out of learning Ho'oponopono?
Answer: Again, there are really no limits. This process comes directly from the teachings of the Ancient Hawaiian healing technique of Ho'oponopono. You will always attract clients/ loved ones/ partners/ children/ work associates that best allow you to work through your own life lessons. The process of Ho'oponopono allows you to do this work, and move on, free from the pain and suffering you may have been experiencing through these relationships and issues.
7. Do I need special healing/ psychic powers to be able to perform Ho'oponopono?
Answer: No definitely not. Every human being, young and old, experienced healer to absolute beginner can perform this therapy with great success. All that is really needed is the willingness to heal, and to follow the basic steps of the process.
Participants who've completed the Reiki II Certificate Training Course will be given extra instruction that will enable them to fully integrate Ho'oponopono into their distance healing regime. This combination provides a very powerful connection with the client and regular energetic feedback on the effectiveness of each clearing.
8. Who is this course suitable for?
Answer: This course is suitable for anyone interested in more freedom, more happiness, more abundance, and better health for themselves and for others. No previous experience in Healing Therapy/ Reiki? Energy Work is required. All of the content and practices can be easily learned by anyone. The only qualification you really need is the experience of being human, and a desire for things to be better for you and your loved ones.
That being said, this course is also suitable for those already practing (either personally or professionally) any form of alternative holistic healing therapy/ massage/ accupuncture/ kinesiology/ phychic readings/ iridology/ naturopathy/ counselling/ Reiki and any other Energy Work. This would be a tax-deductable investment to add to your qualifications and what you can offer to others.
The very first System for Health, Wealth and Happiness course is
10am - 4:30pm Sat 18th and Sun 19th May 2019
at the Human Happiness Training Room, 17 Newland st. Flynn
Cost: $300pp
Contact Kylie to register, and pay here.
Payment plans with online secure direct debit facility can also be set up to cater for your needs if upfront payment cannot be done at this time.
Testimonials for Ho'oponopono sessions with Kylie
I am a 65-year-old woman and like a lot of people around my age, we have fears and anxieties which can feel quite daunting. I started to visit Kylie over a year ago. I have found her a wonderful guide and reassuring soul.
I've had a number of problems from my earlier years which she has helped me put a different prospective into my thinking. I had an overwhelming feeling of being 'stuck' and no foresight into my future. I have had 4 sessions of Ho'oponopono which I found remarkable. I'm starting to move, make decisions and plans for the future and realising this is 'my time' and to do what is right for 'me'.
Kylie is a professional in her field and I would highly recommend a consultation. It's been life changing for me.
Christine - Canberra
Kylie did some distance Ho'oponopono healing for me that was powerful beyond words can really explain.
Although the hour spent focusing on my healing seemed as though nothing was happening things certainly shifted after that and improved my life. I highly recommend Kylie for Reiki and Hoponopono Healing.
Rachel - Canberra
"I was feeling really stuck when I contacted Kylie and for the first time I really felt understood. She helped decode so many deeper truths within myself that I had no idea were lurking in the background dictating my current life. After only 2 sessions of Ho'oponopono I felt my entire being shift into better alignment with these new-found truths and understandings. The healing has been hugely impactful in such a positive way. I am feeling so much stronger and aware with a new sense of clarity and direction. I would confidently recommend Kylie to absolutely anyone!"
Monique - Melbourne
I was dealing with a whole lot of things when I was drawn to do a course run by Kylie.
Kylie is a wonderful, kind hearted, beautiful and gifted soul with an incredible energy and gift to heal. Her passion and commitment to her clients and Human Happiness is amazing and inspirational.
My experience with Kylie has been real, honest and spot on. She has helped me and my family to heal, face to face as well as from a distance with Reiki and Ho'oponopono.
I highly recommend reaching out to Kylie for anyone feeling like they need any sort of healing. Her beautiful energy will infuse you with gentleness and love that is both powerful and cleansing.
Thank you, Kylie!
Lina - Queanbeyan
Kylie has helped me to understand events in my life by explaining my numerology and the numerology of others from my life. She has given me the tools to take ownership of what has happened in my life and release that which no longer serves me. These tools have allowed me to start letting go of fears, anger and resentment and replace them with love and compassion. I am more clear about my life and how I can attract what I really want. Kylie explained Ho'oponopono and I was very accepting of this practice to be performed on me. My experience was a release of emotion both mentally and physically which at the time was very much needed. Thank you, Kylie.
Robert - Canberra
"I have been going through healing therapy with Kylie for a bit now and have been in the process of opening closed wounds so I can heal properly. I went through some hard times when facing my darkness, but can happily say that after my Ho'oponopono session, the universe has been kind to me again and feel happy and fortunate with the blessings I have received. I have been able to focus more at work and my personal life has never been better than right now, thank you Kylie.
Vanessa - Canberra
I am a 66 yr female and am going to Kylie for therapy. I have been introduced to Ho'oponopono and the affirmation recordigs. I have found them to be of great help with my healing. I would recommend Kylie to anyone as she is very gifted and has a beautiful caring nature. Once you go to Kylie you will never look back.
Annette - Canberra