The perfect gift for yourself or your loved one.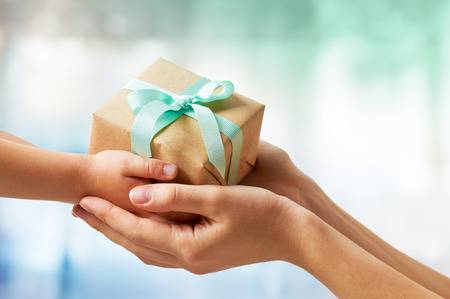 What are Numerology-Based Affirmation Recordings?
These recordings have been carefully programmed (after years of research/ Therapy-based experience and data gathering) to help free you from your own personal and very specific fear-based, ego-based and Numerology-based emotional, physical and mental issues, whilst you sleep.
And all you really need to do is press PLAY!
Sounds too easy? Well…that really is all you have to do! We've done all the hard work for you!
Each recording includes Angel Therapy that will
Protect you and settle you as you sleep (to encourage a restful night's sleep)
Induce your sleep hormones to assist you with getting to sleep (or back to sleep)
cleanse your body of fear-based energy (which, if kept blocked – leads to illness and disease),
cut all etheric cords of fear and attachment from your body (that are draining your energy and vitality),
remove all weapons of psychic attack from your body (that are weighing you down, making you feel debilitated, are draining you and causing you stress), and
Protect you from further psychic and emotional attack.
Each recording also contains self-love, self-worth and self-esteem affirmations and all of your specific Numerology-based affirmations (which also include Angel Therapy throughout).
How will my recordings be different to every other client's recordings?
The initial part of your recording contains Angel Therapy which cuts cords, cleanses your body, and removes psychic attack. It also contains self-esteem, self-worth and self-love affirmations that are generic for all recordings.
But the second part of the recording is unique to your specific Numerology!
Before creating your personalised affirmations recording, Kylie calculates and draws up your Full Numerology Chart. This chart gives Kylie detailed information about your personality, your life purpose, the types of obstacles you're likely to have faced and may face in the future, what karma you've brought through from past lives, and the types of relationship challenges you would be experiencing.
This information is found in the following data, all found in your personalised Numerology Chart:
Life path numbers
Day numbers
Personal year numbers
Pyramid numbers
Destiny numbers
Soul Urge numbers
Maturity numbers
Personality numbers
Current name numbers
Karmic lesson numbers
Karmic debt numbers
Relationship numbers
Birth charts
Arrows of individuality
9-year cycle personal year charts
Personal number pyramids
Name charts
Kylie then creates your very own personalised Numerology-Based Affirmations recording from this data.
These recordings will be upgraded in 2023, to the level where every recording will be like a fingerprint. No other person's recording will match yours!
They will also include affirmations for specific ailments/ issues and addictions.
If you've already purchased a recording, the new upgrade is complimentary.
To place an order for your Numerology-Based Affirmations Recording, fill out the form below.
N.B. The below form needs to be filled out and sent, and full payment needs to be made before Kylie can calculate and create your full numerology chart.
If you carry a valid concession card use the code: CONCESSION2022 to receive your 20% discount.
Kylie's Numerology Background
If you haven't had a Healing Therapy Session, or been to a workshop, with me, you may not yet be aware of the incredible accuracy and usefulness of Numerology-Based Therapy.
I'm still totally blown away by its accuracy!
Over the past 4 years, I have been researching Numerology through extensive reading, and gathering data (from my Workshops, Yoga classes, Therapy Sessions with clients, and research of famous people). And I have, as a consequence, established Numerology-Based Therapy with my Healing Therapy (Reiki) clients, with enormous success.
With all of this information and experience, and with extensive research around Affirmation-based Therapy, I have been able to formulate counter-affirmations for every aspect of a person's Numerology.
For more information about Numerology, these Affirmation Recordings, and other Numerology-based services Human Happiness offers, go to the Numerology Therapy Page.
Why would I want Numerology-Based Affirmation Recordings?
As you may have already realised, sheer will power, and saying "I'm going to be strong and I won't do that bad thing anymore", or "I'm going to change my life for the better and take on that new good habit consistently and long-term", just doesn't cut it!
You can decide to give up chocolate, alcohol, cigarettes, toxic relationships, bad jobs, or bad habits, to stop being depressed, angry, to exercise more, eat less, sleep better or be a more forgiving and compassionate person for instance, and yes, the decision is definitely a very important step (It comes right after acknowledging that you have something that you would like to change, and that you're in control of that change). But making the decision, and just being "determined" will last for only a few weeks, or maybe even a month (if you're really determined) at best. All the dieters out there are nodding their heads frantically!
Why is this so?
Because you've only made this decision in your conscious state. And your conscious state is not the place from which your big decisions and changes are made.
It's your subconscious, your ego, that needs to hear and believe the new way of thinking…the new plan…. before any change has a lasting effect in your reality.
And the only way to tap into the subconscious (other than through hypnotism, vision boards, and subliminal messaging) is through affirmations.
And without a doubt, repeated affirmations on a recording, listened to during that bridge between awake and dream time, for at least 28 days, is the most effective method of all!
Research has proved that listening to affirmations in the last 10 min before falling asleep (that time when you're between two worlds – reality and dream-time), and then in those first 20 odd minutes after falling asleep, is the most effective time to re-program your subconscious/ ego.
These affirmations have been tailored to be listened to at that exact time.
What changes could I expect to see in the months following commencement of listening to these recordings?
In a nutshell, the possible changes you can experience, once you start to listen to these recordings regularly, are only limited by your imagination.
When you receive the full version of your recordings, after you let me know what's going on in your life that you would like to change, these affirmations are designed to counter each and every issue you find yourself in at the moment.
At first, for example, you may experience some of the following:
A sense that something is shifting around your thoughts and feelings about yourself and your world – you may feel a lot more calm, and at peace about things
A change in appetite – you may start to make better choices around your food/ beverages, and you may not feel so hungry, or feel the need to reach for the food quite so often. Some foods you used to crave, and eat in excess, may start to be not so appealing to you.
A change in habits – you may resume/commence a yoga/ meditation routine, or some other health/ fitness regime. Or start up a new form of recreation/ exercise beneficial to your health. This will most likely be quite spontaneous and unexpected.
Your relationships might start to feel a little different - things that used to bother you a lot, may not seem to anymore.
You may find yourself reaching for that self-help book you've been meaning to read.
You may start to feel that you have the courage to let go of toxic relationships, habits and thought patterns. Your self-esteem may start to feel like it's growing.
Your sleep habits may improve. You may find that the recording, after a few nights, will start to induce the sleep hormones in your body. The sound of the recording may make you feel sleepy.
Your physical health may improve. Some of your ailments may start to fade.
You may start to take more care of yourself and your home/work environment. You may take steps to improve your health, appearance, and stress levels.
You may also experience an uncomfortable feeling, like you're letting go of something that your ego doesn't want you to let go of (this won't last very long if you stick with it – it's recommended that you work through this discomfort, so that you have the opportunity to come out the other end, free from this burden)
And then with the more advanced affirmations (sent through after 28 days), your physical, mental, emotional, career, financial and relationship issues may start to sort themselves out.
The beauty of this method is that you don't have to come in for a Healing Therapy Session. You can begin to heal literally in your sleep!
What next? How do I get my recordings?
If you haven't been a Healing Therapy client of mine, in the past, then you will need to fill out the Numerology-Based Affirmation Recordings Application form.
The cost is a once off $60 payment.
You will then receive your first recording via email.
You then download this recording onto your phone or transfer it onto an I pod or MP3 player, or some other recording device. A CD copy can be made available on request (at a small extra charge).
You then have your device near you each night as you go to sleep (I recommend on the floor beside your bed – so you don't pick up on the electromagnetic radiation given off – if it's a phone), and you press PLAY as you're falling asleep.
Be sure (if you're using a CD player) that another track won't start playing after this one that will wake you up again.
If you have any trouble downloading the recording onto your phone, let me know, and I will be happy to help.
If someone else sleeps beside you (a partner or sibling for instance), they too will benefit from hearing these affirmations, so don't be concerned about their presence. Alternatively, you can put earphones in.
Testimonials for the Numerology-Based Affirmation Recordings
Kylie has helped me greatly in the last year. I have been through many changes and some challenging times. Kylie has helped me with numerology, Reiki and affirmations. Not to mention the fantastic yoga sessions. Kylies work has been a godsend to me in this difficult time and I appreciate her very much. Thank you, Kylie.
Janelle - WA
Yes I am a changed person since listening to my personal numerology recording. I listen to it every night before going to bed. Somehow, it's made me Feel like life is fun and want to get out there and achieve lots. I seem to see the world in a different way. I feel happy and am exploring lots of new experiences. Whatever it is that Kylie is doing seems to be working wonders for me.
Debbie - Canberra
I am a 66 yr female and am going to Kylie for therapy. I have been introduced to Ho'oponopono and the affirmation recordigs. I have found them to be of great help with my healing. I would recommend Kylie to anyone as she is very gifted and has a beautiful caring nature. Once you go to Kylie you will never look back.
Annette - Canberra
After the first couple of nights of listening to the affirmations, I was surprised how quickly I fell into a deep sleep. I am no longer thinking about and analysing the day's events as I try to fall asleep - I now focus only on the words of the affirmations and drift off to sleep within 5 minutes. I also feel calmer and less irritated by trivial things in my day - I am able to let go of negative feelings easily.
Danielle (Homemaker - Brisbane)
The affirmation created specifically to suit my personal needs worked wonders. I was able to sleep well, my stress levels were reduced I felt more relaxed and as if my emotions were more balanced. I would highly recommend Kylie to anyone seeking help with spiritual healing, or simply assistance in reducing stress, managing sleep patterns or management of emotions etc.
Jessi (Student - Canberra)
I use my personal recording whenever I can't sleep and find it helps me to nod off. I find the recordings really peaceful, I love the music they are set to. I like the idea that Angels are watching over me, it is very comforting. Since listening to my personalised recording I feel like my relationship with my husband has improved.
Maria (Teacher - Canberra)
My 12 year daughter had had trouble sleeping for 12 months - she had trouble going to sleep as she worried about dying and other dark thoughts. In the daytime she was a happy carefree girl but became increasingly tired and irritable due to the lack of sleep and disrupted sleep patterns. We had tried several relaxation etc techniques before going to the GP to ask for assistance. At the GP, I said how I wanted to explore other natural avenues, and that I had heard on the radio an ad for Insomnia workshop for teenagers by Human Happiness, and my GP encouraged me to try the workshop first, saying my daughter was too young to start medical therapies and medication. On contact with Kylie, I found her warm, engaging and intriguing and only after one one-on-one session with Kylie and a month of nightly affirmations, my daughter has slept like a log ever since - amazing!
Then, a few months ago, my 10 year old son told me how he could see and hear dead people and had also experienced distorted visions at different times in the day and night, and how frightened he was because of this as he had asked his friends at school and they did not know what he was talking about. I was initially scared thinking he needed a psychiatrist but then contacted Kylie for advice. Again, within one session with Kylie and only two weeks of nightly affirmations, my son was able to accept and celebrate his 'gift', he practiced his strategies of calling upon angels to help with these sounds and visions, and since then, he rarely experiences these visions or sounds anymore. As a result, he is now a happy, confident, well-adjusted kid and when I asked him what changed for him after Kylie's session and the affirmations, he proudly announces that he has a 'gift' and he now knows how to keep himself safe and happy - amazing!
And one night when I was awake worrying about an issue of my own, I retrieved my son's affirmation recording to listen to it in bed. I was so interested in hearing the narratives and I quickly realised how soothing, empowering and relaxing they were and I indeed fell asleep before the end of the recording. I enjoyed talking to both of my children about the affirmations, and I have also enjoyed them 'comparing notes' as to what Kylie did or did not say or do in their individual sessions. Whilst Kylie's techniques could be considered unusual and unconventional, they do indeed work and I am huge fan of her therapies, professionalism, care and capacity to dig deep into my children's psyches to explore and relieve their worries, to tap into their gifts and goodness, and to allow them to feel strong, safe and secure within themselves and within the emotional, physical and spiritual worlds they live.
Leanne (Public Servant - Canberra)
Order a personalised Numerology-Based Affirmation recording